For players who would like to report bugs, claim event rewards, billing enquiries, game support etc.
2. Click on "Submit an Inquiry"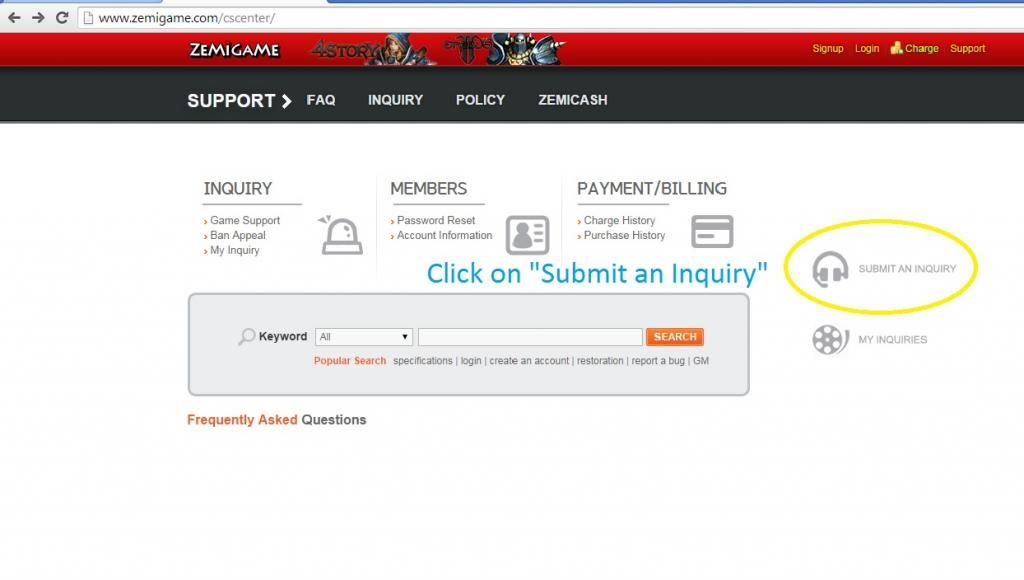 3. Select the category
4. Login. Players who are already logged in will not see this page, instead they will be directed to the page shown in point 5
.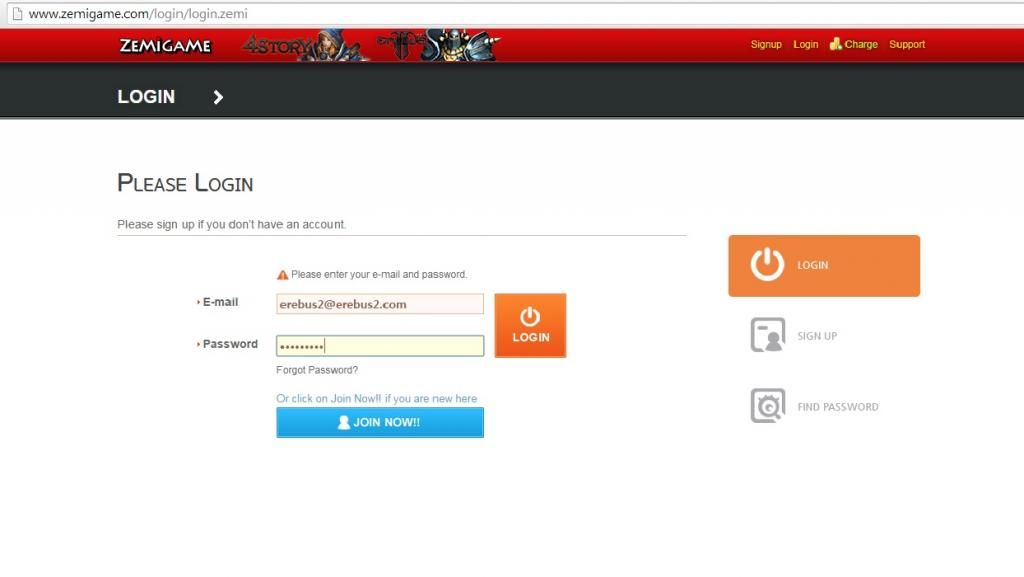 5. Fill in the box in pink and write down your inquiries in the content box. If you do not know about your PC specifications, you may input anything unless you need technical assistance which requires it then please search for "Dxdiag" in your computer and input the info accordingly.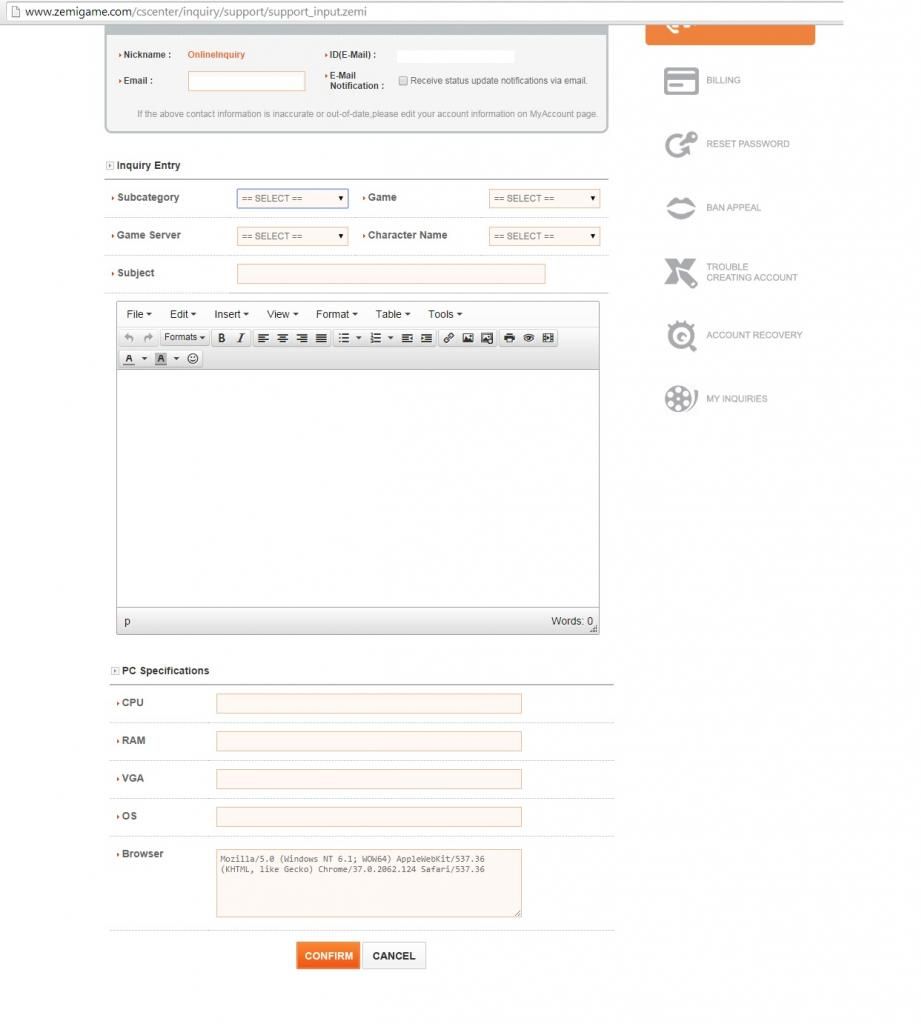 6.
Please check back for the GM replies for your 1:1 in this
page


Edited by ErebusAdmin - 08.Oct.2014 at 1:18am